SANTA'S BEAUTY SECRET
X'MAS GOODIES
THE OPULENT CLEANSING TRIO
HAPPY HOUR JINGLE BELL
X'MAS GOODIES
YOUR SKIN NEEDS SOME BEER
MERRY CHRISTMAS!
BAG OUR BUNDLES NOW!
All you want for Christmas is ... BUNDLES!
the MINI MARVELS
TRAVEL+TRIAL PAMPER KIT
SMALL , MIGHTY AND READY
MANIFESTO 19
(NOUN.)
19 : 19 SILENCE THE QUESTIONING OF WHY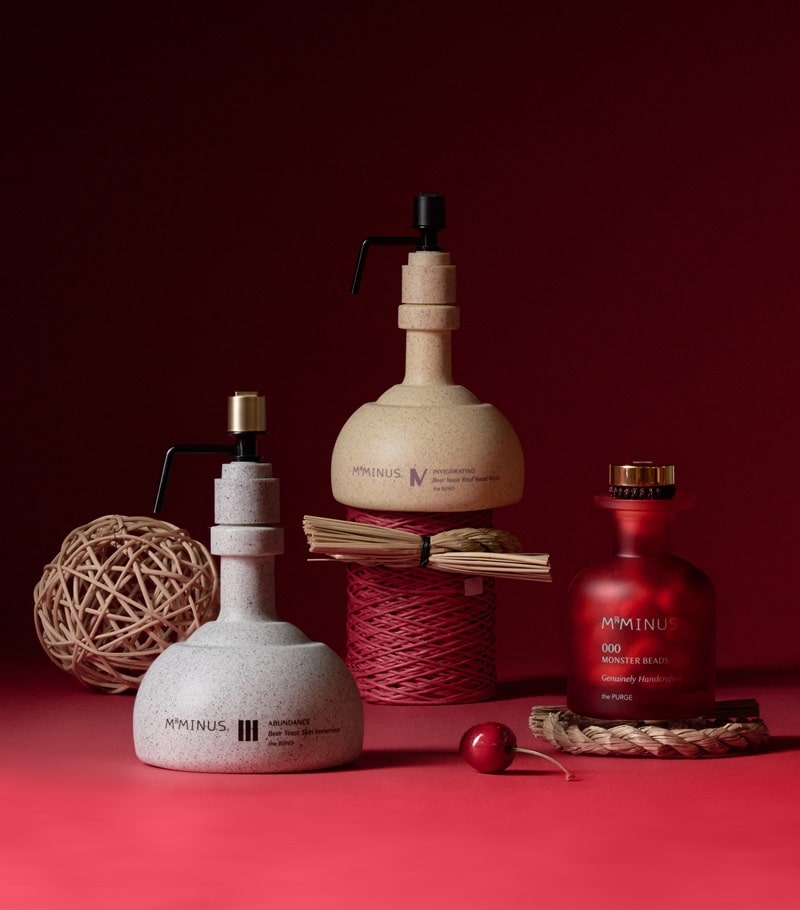 X'MAS GOODIES
SANTA'S BEAUTY SECRET
Treat yourself and your special ones to this festive bundle that encapsulates our best-selling items. Enjoy a truly rejuvenating journey this holiday season!
Includes:
・the PURGE 000 Monster Beads
・the BUND Abundance Beer Yeast Skin Immersion
・BONUS the BUND Invigorating Beer Yeast Rind Hand Wash
ORDER NOW
the PURGE
GOOD SKIN STARTS WITH A CLEAN SLATE
High-Performance first-ever one-step effective Oil-In-Powder cleansing & make up remover beads - each piece is genuinely handcrafted by experts with Diamond Powder, Pearl Powder, Rainbow Plant and Jojoba Seed Oil.
ORDER NOW
GREEN INGREDIENTS

Trust in nature's wisdom for a vibrant, healthier world

SCIENCE-DRIVEN APOTHECARY

Delivering transformative and trusted natural beauty solution

MASTERY OF SENSORY

Connoisseurs & specialists crafting sense-enriching products